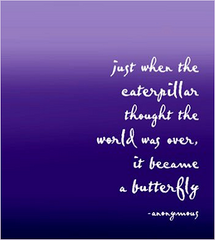 Nearly five years ago when all my symptoms had began I started doing research on the Internet as to what possibly could be causing all my aches and pains. It was in the beginning of our journey that I had an odd blotch that went from under my chin to the top of my collar bone.; the dermatologist hubby and I went to at the time had no idea what could have caused it or exactly what it was. He had given me some Prednisone and topical cream to help and on my way I went. This little did we know was the start of a very long journey for us and our family.

Shortly after other rashes started and more symptoms....Hubby and I had asked so many doctors from my MD to rheumotologists , neurologists and even the movement disorder specialist at UCSF who diagnosed me with Parkinson's Disease, if I could have Lyme Disease...they all answered the exact same way...."You don't have Lyme Disease, you have Parkinson's Disease" Obviously this has never been truly accepted by me; even more so recently when the diagnosis of MSA came about, in my heart I just felt I did not totally fit the correct pattern for this disease. All the more determined I was along with the encouragement of our daughter to delve deeper into looking at other possibilities. One day sitting at my computer I decided to type in Lyme disease and Multiple Systems Atrophy and I came across the Canada Lyme website and a case regarding a man who died diagnosed with MSA, when the brain autopsy was completed they found the Lyme bacteria known as Borrelia!
At that time our daughter found a doctor about one and half hours from our home who specialized in Lyme Disease and at her insistence I made the call. I was told the doctor was not accepting any new patients at that time and I pleaded with the nurse on the other end of the telephone to please hear me out....I told her how we had been from doctor to doctor to figure out why I was so ill. I went on to explain how I had such great difficulty in walking, horrible muscle spasms in my calves and throughout my body and my list went on. She told me she would contact us the following day....the following day came I got inpatient by three o'clock and called only to be told to my sheer delight that the doctor agreed to see us!!!

Now I have to admit that when my digestive system stopped working properly in November; well at that point I thought to myself "that's it the doctor is right I must have MSA" as this was surely part of the disease process...only a month later to find out that once the medication Comtan was removed from my system...walla as you all know...the digestive system started working just fine!

Wednesday the big day had arrived for the appointment hubby and I had been waiting for with the Lyme specialist. The appointment time was at two o'clock; we were forewarned that she typically can run anywhere from one to two hours behind...it was a little after 5 o'clock by the time we finally were able to see here...she was so worth the wait!
Without blood work results it sounded that she was competent that we are dealing with Lyme;

all the symptoms add up along with the funny splotchy areas on my inner legs and outer arms; however, being cautious she is going to have the Western Blot testing done for Lyme along with two other Lyme tests, which I don't remember what they are, she is also going to check my copper levels as they were elevated prior and have not been repeated, she is also going to recheck to be sure that there is no Autoimmune disease, she was very concerned and a quite a bit perturbed that no one has ever done anything with the fact that I had an abnormal ECG in 2006, which clearly showed and stated that there is a blockage to the heart ... the type of blockage that it showed she said was classic for the Lyme bacteria! I have to also add that I did let her know that there is heart disease on my fathers side...my dads mom, his twin brother both deceased from it and my father has had several heart bypasses....yes I am going to see a cardiologist next week!

I cried and told her thank you for taking the time to really listen to all hubby and I had to say, she kept my copy of the binder I made for her that had all lab, doctor notes and imaging results. She said she felt she had to apologize to me for her colleagues in the medical field that have clearly let me down, that it is a shame we have had to go through all we have the past four years and that it has taken so long to have the Lyme disease concerns taken seriously. She said she knows personally of a neurologist who specializes in Lyme and Parkinson's Disease and will be conferring with him about me...I cannot tell you all how many times I have pleaded for additional extensive Lyme testing with my doctors!
She said that because of the insurance companies doctors often have to horn into one diagnosis and then they ignore the "other" stuff...often neglecting to put it all on a blackboard and really dissect/investigate all symptoms the patient is experiencing.
She said I do have Parkinson's Disease and that taking care of the Lyme hopefully will make the those symptoms better... Untreated Lyme can cause so many serious issues neurologically and it can damage the heart also...there was a man in Canada who died with diagnosis of MSA but upon autopsy of his brain they found the Borrelia (Lyme) bacteria. According to her there are many such cases as this mans!

PLEASE BE SURE TO TAKE NOTE THAT...I am not advocating that everyone with Parkinson's Disease or a Parkinson's Plus Syndrome or any other neurological disorder has Lyme Disease...however, if there is a chance you think you might have been bit...and often folks don't know they have been bit...if there is a chance you have been bit...PLEASE GET TESTED...and according to this specialist we had seen she said that the test most doctors will run is the Lyme Sero, IgG/lgM and Lyme Ab, Interp. and in her opinion it is like a generic test and tells nothing! Remember if untreated Lyme Disease can be misdiagnosed for all sorts of other nasty stuff.
The other thing I want to put out there I have said it before I am an advocate for it and today proved how very important it is....IF YOU HAVE NOT CREATED A BINDER WITH A COPY OF ALL DOCTOR NOTES, LAB RESULTS, MRI REPORTS ETC...DO IT NOW!!! I also had a time line from the onset of symptoms to date along with the info with medications current and past....THIS INFORMATION WAS CRUCIAL TO MY APPOINTMENT!!
You have a right to call all your doctors and request these copies...My binder consists of reports from ER visits, my regular MD, all neurologist reports current and past, and any other doctor I have seen on this path including dermatologist, along with ALL LAB WORK...all played a key part in this visit!!
I believe this to be vital information we ALL need to be aware of and assess ourselves. You know your body better than anyone else out there...you have a responsibility to yourself to do your homework...if something does not fit a pattern of the disease you have been told you have then I URGE YOU TO BE DILIGENT IN GETTING SOMEONE TO LISTEN TO YOU !! Most of all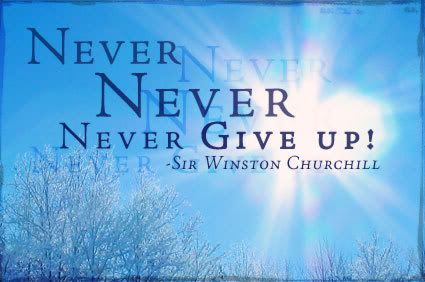 OK tired in CA and going to bed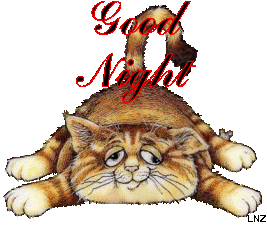 I want to add one final note...
without my faith I never would have kept my sanity as I have been able to on this journey that we continue to be on! It's obviously not over yet!!!

I want to add this for reading it is very interesting stuff please click here and check this out!